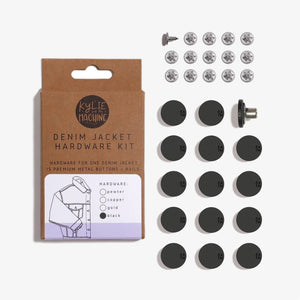 Use the KATM denim hardware kit is perfect for StyleArc's Stacie Jean Jacket, The Assembly Line's Cap Sleeve Vest or another jacket, vest or coat project of your choosing!
 
Included in this kit:

15 x Buttons
15 x Nails
 
Tools Required:

There are no tools included in this product.  An anvil can be purchased separately to keep the button in place while you hammer (yes, you'll need a hammer!) the nail into the button.