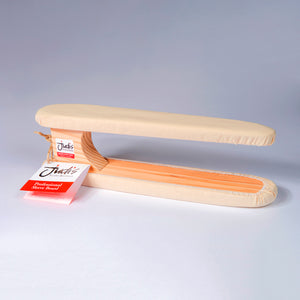 This is the pressing tool that you won't know how you lived without!

This Australian made sleeve board features a slender tapered side for narrow items and a blunt side which is ideal for larger pieces.
Use the sleeve board for pressing sleeves (no surprises there!), pants, shorts and other items with small openings.  Perfect for toy making and crafting too.